Call : +(91)-(22)-28150612 / 13 / 14 / 28183564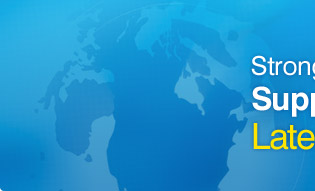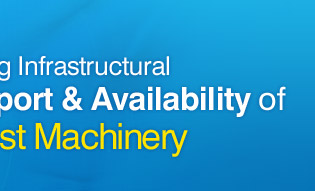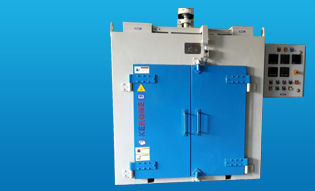 Home
»
Product Range
» Coating Machinery
Coating Machinery
At KERONE, we hold the expertise in designing and manufacturing of custom build
Coating Machinery
, which are available in free-standing floor or tabletop models, are specifically designed for production applications that do not require large in-line systems. Our coating systems can be used to apply a range of coatings, as well as photo-resists and solder masks, that are part of printed circuit board applications" all with a level of precision that manufacturer demand.
Kerone are manufacturing the various type of Coating Machineryries:
Curtain Coating Systems
Advantages:
Speed: This system can coat from 3,000 to 4,000 pieces per hour.
Minimum personnel required.
Virtually no waste: Since the small amount of unused coating is cycled back into the system, this method wastes less coating than any other.
Aesthetics: The only non-spray process that imparts a smooth, glossy finish, with no track marks.
Flexibility: Disks can be as thin or as thick as specifications require.
Specifications:
Main Raw Material:UV resin
Usage:Furniture Paint
Application Method:Roller machine
State:Liquid Coating
Usage:furniture Paint
Dry time:1-2 second under UV lamp
Smell:Low
Immersion / DIP Coating Systems
Advantages:
Dip coating gives a defensive shield that opposes consumption.
Insulates against warmth, frosty, stress and electrical streams.
Adaptable to high volume requests obliging quick conveyance.
Durable and UV safe.
Alternative hues and completions (reflexive and matt) can be made effortlessly and financially.
An extensive variety of thickness, compositions
Specifications:
Condition:New
Type:Coating Production
Material : SS
Hot Melt Coating Machinery
Advantages:
Environmentally friendly due to water and solvent-free adhesives
Low coating weight needed
Elimination of dryer / low energy requirements
No thermal stress of substrate
High production speed possible
Permanent or non permanent coating possible
Fabric Coating Machinery
Fabric coating systems utilize any from the below coating techniques: Hot melt Coating Systems, Slot Die Coating Machinery, Reverse Roll Coating Machinery, Knife Over Roll Coating and immersion/dip coating.
We design & build fabric coating systems to offer following features:
Perfect uniform coating across the whole width
Vibration free rigid doctor blade construction
Special arrangement to set very fine gap across the width
Quick lifting system
Micro adjustment individual and together left / right
Knife on air arrangement
Dual knife system with option of thin /thick coating
Spray Coating Machinery
Application:
Food: milk powder, coffee, tea, eggs, cereal, spices, flavorings, starch and starch derivatives, vitamins, enzymes, Stevie, colorings etc.
Pharmaceutical: antibiotics, medical ingredients, additives
Industrial: paint pigments, ceramic materials, catalyst supports, microalgae
Specifications:
Condition:New
Type:glue spreader
Control mode:PLC touch screen automatic control
PVD technology:Physical vapor deposition
Gravure Coating Systems
Features:
Independent & precise coating control for top & bottom
Installed to coat 24 to 30 gsm on top & 15 to 18 gsm bottom
Reciprocating scrappers for uniform distribution
Hydraulic lift of complete top frame for bypassing the coater and passing threading bar
All six drives with VFD (coating rolls, top & bottom smoothening & distribution)
Web control at entry may be installed
Pneumatically operated smoothing rolls & distribution bar
Benefits:
Reduce resin cost without impact on quality
Special grade products
Reverse Roll Coating Machinery
Features:
A C frequency drive and Control panel for variable speed
Compatible rubber rollers for UV coating
Aqueous base coating
Noiseless operation
Specifications:
Condition:New
Type:Coating Production Line
Substrate:Iron
Coating:Powder Coating
Voltage:Specially customized as clients' local power
Power(W):Customized
Dimension(L*W*H):Customized upon workpiece and client's requirements
Web Coating Systems
Features:
Spot or full-flood coating capabilities
Servo driven with circumferential and lateral registration
Gear-driven plate and impression cylinder; Cylinders are precision balanced and chrome plated
Plate cylinder undercut for adhesive-backed .067 photopolymer plates; Mechanical plate lockup optional
Pneumatic cylinder actuation with precision micrometer adjustments
Harris & Bruno Chamber System
Dual "Smart Pump" pneumatic circulation system
Precision ground-side frames with custom mounting to fit specific application
Idler rollers for proper web routing
Remote-mounted touch screen controller
Specifications:
Condition:New
Type:Coating Production Line, car lamps vacuum Coating Machinery
Coating:Vacuum Coating
Voltage:380V
Power(W):30-50kw
Dimension(L*W*H):customized
Coating technology:vacuum evaporation coating,metallizing,HMDS system
Application:headlamps,tail lamp and all the other type lamp
Coating color:silver, golden, red, blue, green, rainbow etc.

©
Kerone
. All Rights Reserved (
Terms of Use
)
Developed and Managed by
IndiaMART InterMESH Limited