Call : +(91)-(22)-28150612 / 13 / 14 / 28183564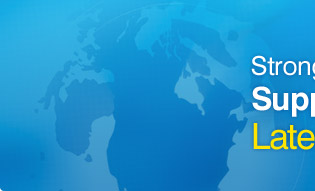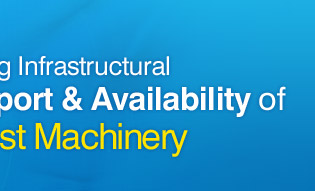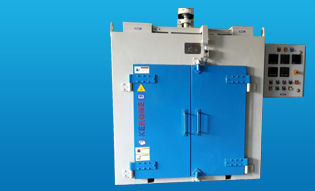 Home
»
Product Range
» Industrial Dryers
Industrial Dryers
Dryers find application where its desired to remove/reduce/take out moisture or water contents from the any article. Industrial processing has moisture removal as one the vital need, industries such as food, Chemical, Pharmaceutical , plastic, ceramic, FMCG and etc are few those has high demand of good quality of drying system. Since dryers find application in various non-industrial applications hence to distinguish the dryers used for industrial application are known as Industrial dryer.
KERONE is having more than 40 years experience in designing, manufacturing , erection and commissioning various type of Industrial dryers. Since the process of drying is very time and energy consuming process therefore KERONE offer economical, energy efficient, advanced technology dryer that can fit in both budget and process of requirement of client.
KERONE is committed itself to provide highly efficient, superior quality, advanced technology and fit to pocket industrial drying system for various applications.
Microwave Dryer
KERONE provides complete end to end service from design, manufacturing, erection, commissioning and after installation support. We have been choice of our client due to our commitment towards quality, delivery and technical know-how.
In KERONE, at our research and development wing, we have highly experienced team of professionals who made us equipped with the varied rang of Microwave dryers that can be implemented across different verticals.
Batch Oven/ Dryers
Semi Batch Ovens/Dryers
Continuous (conveyorised) Oven/Dryers
Special purpose customized microwave dryer.
Features:
High Quality Magnetrons are being used
PID Indicator/controller for easy to understand and operate user control
RF/MW choke/timer provision for automatic power control
Stainless steel chamber designed to avoid any kind of radiations
Required electrical & thermal safety features for microwave generator
Variable frequency (Belt speed control)
Variable Power output (selectable) up to 100%
Temperature Control
Advantage:
Microwave heating process is clean
Microwave heat penetrates both on the surface as well as internally within the object placed for the Treatment
High speed of heating reduces total time of processing
Microwave heating process is highly controllable
Spontaneous ON/OFF control
Conventional Dryer
The conventional dryers designed and build by KERONE of high quality. We manufacture various type of conventional dryer:
Advantages:
Batch type
Conveyorised type

With Uniform Temperature Zone
With varying temperature Zone
Can accommodate multiple types of conveyor mechanism.
Both the type of conventional dryers can be built with multiple technologies such as :
Hot Air dryer

Oil fried
Gas Fired
Electric Fired

Hot Water Dryers

Oil fried
Gas Fired
Electric Fired

Hot Steam Dyers

Oil fried
Gas Fired
Electric Fired
Application:
Maintenance cost -low
Construction- Strong Steel
Installation- Speedy and Easy
Durability and Efficiency- High
Control and temperature correction- Smart User interface
Engineering- Engineered after studying all critical factors
Functioning- Easy to use and Hassle-free
Longer service life
Hot Air Dryer - Stenter
Oil fired Hot Air dryer
Gas Fired Hot Air dryer
Solid Fired Hot Air dryer
Applications:
Hot Air Dryers finds its application in multiple industries for varied functional areas
Food Industry

Curing, Dairies, Confectionery, Fruits & Vegetable Canning, Dehydration, Pasteurizers, Vegetable Oil Refineries etc.

Chemical & Pharmaceutical Industries

Dyes and Intermediates, Refineries, Lube oil plants, Oil Reclamation, Additives, Adhesives, Pesticides, Fertilizers etc.

Textiles

Stanters, Curing machines etc.

Hotels & Laundries, Kitchen
Rubber, Tyre Retreading, Paper & Board, Leather Industries, Plastic Industries
Cement Concrete/Mosaic Tiles Curing
Metal Pre-treatment, Timber Seasoning, Thermocole.
Spray Dryer
Spray drying has been one of the most energy-consuming drying processes, however the spray dryer designed and build by KERONE is optimized to utilize the energy in very efficient Mannes. The Spray dryers has been one that is necessary in production of dairy and food product powders. Basically, spray drying is carried out by atomizing feed liquid into a drying chamber, where the little droplets are submitted to a stream of hot air and convinced to powder particles. As the powder is discharged from the drying chamber, it is passed through a powder/air separator and collected for packaging. Most spray dryers are equipped for primary powder collection at efficiency of about 99.5%, and most can be supplied with secondary collection equipment if necessary.
Salient features:
Solutions, suspensions, slurries and pastes, which can be pumped, can be dried on spray dryers. The advantage of spray dryer is rapid and non-contact drying.
Much higher initial temperature of drying medium can be used.
High evaporation rates and thermal efficiencies are achieved.
It can be quickly started and shut down.
It is capable of handling volatile or inflammable solvents in a closed cycle.
Rotary Dryers
Rotary Dryers
are made up of a large, rotating cylindrical tube, usually supported by concrete columns or steel beam, it represents the oldest continuous and most common high volume dryer used across industries. KERONE is having more than 40 years experience in designing, manufacturing , erection and commissioning various type of Rotary dryers.
The typical arrangement of the rotary dryers are the feed materials passing through a rotating cylinder termed a drum. The cylindrical shell usually constructed from steel plates, slightly inclined, typically 0.3-5 m in diameter, 5-90 m in length and rotating at 1-5 rpm. It is operated in some cases with a negative internal pressure (vacuum) to prevent dust escape.
The drum is mounted to large steel rings, termed riding rings, or tires that are supported on fixed roller assemblies. The rotation is accomplished by either a direct drive or chain drive, which demand a cinch gear or cog gear, severally, on the drum. As the dryer rotates, solids are picked up by the flights, lifted for a certain distance around the drum and showered through the air in a cascading curtain. Most of the drying occurs at this time, as the solids are in close contact with the gas. Flight action is also partly responsible for the transport of solids through the drum.
Features:
Efficient dryer for drying of materials with high moisture contents.
Handles a wide size range of materials with extended residence times.
Design permits highest possible drying temperatures.
Drying, cooling or calcinations.
High thermal efficiency.
Specifications:
Condition:New
Type:Rotary Drying Equipment
Voltage:380V
Power(W):22 KW
Dimension(L*W*H):2.2*12/14 (m) (D*L)
Weight:37.1/38.8
Application:Agriculture, Fertilizer, Cement industries, Mining industry etc.
Spare parts:Supplied at favorable price
Installation:As per our engineer's guidance
Pneumatic / Flash Dryer
Pneumatic/Flash dryer is used mostly commonly removing surface moisture from smaller particles or fine drying such as screen printing at relatively short drying times. Flash dryers manufactured by KERONE is fitted with superior quality of lamp reflector module, digital temperature controller and hot air blowers.
Pneumatic/Flash dryers are appropriate for drying granular, powdery, pasty, and crystalline products. Flash dryers are very useful in drying heat-sensitive products; flash dryers are successfully used in the chemical, food, pharmaceutical, mining, ceramic, and wood industries.
To ensure long working life and high efficiency when used for process requirement we manufacture the flash dryer with the materials sourced from our trusted sources and crafted carefully.
General Features:
Height adjustment for heating panel should be parallel to the pallet
Timer, controller
Remote start pulse
Cooling fans with high volume, pressure
Auto, manual switches
Digital control panel
Caser wheels (brake wheels 2 No) nylon wheels
Distance between pallets to floor lever app.
Height deviation up to 250 mm from pallet
All wiring, ducks on the portable system would be nicely done

©
Kerone
. All Rights Reserved (
Terms of Use
)
Developed and Managed by
IndiaMART InterMESH Limited