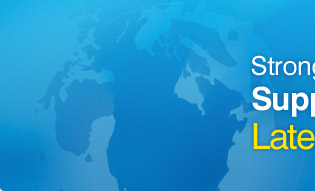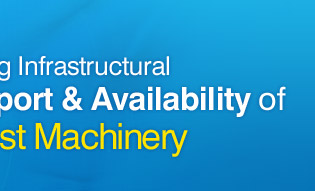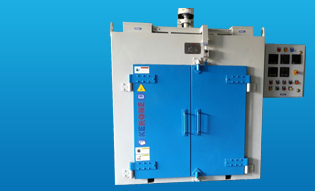 Home
»
Product Range
» Industrial Heaters
Space Heaters Embedded Elements
Serological Water Bath
and our product is made up of good quality.
Space Heaters Embedded Elements and Metal Cast Elements
offered comprise bundles of heating material that are grouped together for heating any space where the heat transfer can take place through means of conduction, convection or radiation, depending upon operating temperature as well as the method employed.
These embedded elements function as heaters embedded in metal/non-metal casing so as to achieve uniform heating.
Further, these are also used in hotplates for the heating larger surface area as well as in achieving faster dissipation of heat.
With heat emitted through radiation taking place in different airflow levels, these elements can also be used in ducting as well as hot air batteries.
Being available in a different operational range of 3 KW to 450 KW, these find use in applications including in Chemicals, Fertilizers, Pharmaceutical Industry, Hot water generators, Boilers and other industry sectors.
Applications: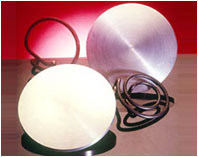 Hot water generators, Boilers, Chemicals, Fertilizers and Pharmaceuticals Industry etc.
Embedded Elements are heaters embedded in the metal or non-metal casing for uniform heating.
They are used in hotplates for heating larger surface area and faster dissipation of heat.
This makes the life of the heater long lasting.
Technical Specifications:
Operational range : 3 KW to 450 KW
Cartridge Heaters
Cartridge heaters offered comprise high watt and low watt cartridge heaters that find application in heating dies in Plastic, Packaging, Dies & Moulds industry and other similar industry sectors.
Finding application in basic to specific heating purposes, these are made available in sizes from 6 mm O.D to 2" O.D with standard fiberglass insulated lead wires that are externally connected to nickel pins with connection area electrically insulated through heavy-wall fiberglass sleeving.
With availability in form of 12" Leads are standard, these are made available with Swaged-in Flexible Leads (allowing great flexibility at lead exit point of heater), Teflon Leads & Seal (Teflon end seal swaged into heater sheath so as to provide moisture-resistant design), Internal Thermocouple (an integral method for temperature control) and others.
Some other thermocouple types that are available include Straight Braid Lead Protection, Straight Armor Cable, Right Angle Armor Cable with Copper Elbow and others.
Applications:
Packing and plastic industry
Dies & Moulds

©
Kerone
. All Rights Reserved (
Terms of Use
)
Developed and Managed by
IndiaMART InterMESH Limited