Call : +(91)-(22)-28150612 / 13 / 14 / 28183564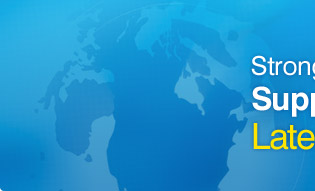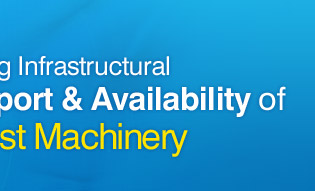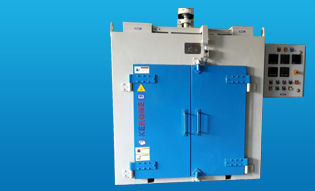 Home
»
Product Range
» Industrial Heaters
Industrial Heaters
Industrial Heaters offered are well recognized for their easy replace-ability, longer service life and capability to provide excellent heating in open air. These heaters are available in different specifications from 20 mm to 100 mm O.D and in lengths up to 3000 mm inches. Further, these are also available in KW ranges from 2.5 KW to 27 KW. Some of the applications these are used in include Fertilizer, Packaging, Printing, Textile, Chemical and many more industries. With adherence to surfaces for faster conduction and convection of heat, the solutions offered under this category include Corrugation Heater, Immersion Heaters, Space Heaters Embedded Elements and Metal Casted Elements and Cartridge heaters.
Corrugation Heater
Corrugation Heater
offered find application in heating the rolls of corrugation machines which are designed to form flute on papers. These specific heater models also comprise heating material which can be easily changed as well as helps in saving power consumption through quick heating ability, which is also one of the main USP of the products being offered. These heaters are made available in KERONE MODEL with outer diameter of 8 mm O.D. Further, in STANDARD MODEL, the outer diameter is 10.8 mm O.D that provides for longer durability. Other than these, for achieving faster heating, high speed models are also made available at 9 KW (+).
Applications: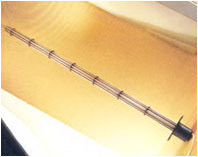 In the KERONE MODEL, the outer diameter is 8 mm O.D
In the STANDARD MODEL, the outer diameter is 10.8 mm O.D, giving it a longer durability. For faster heating purposes, High Speed Models are
available at 9 KW (+).
Specifications
| | | |
| --- | --- | --- |
| Machine Sizes | KW | Models |
| 32" M/C | UPTO 7 KW | Kerone / Standard |
| 42" M/C | UPTO 9KW | Kerone / Standard |
| 45" M/C | UPTO 9 KW | Kerone / Standard / High Speed |
| 52" M/C | UPTO 12 KW | Kerone / Standard / High Speed |
| 62" M/C | UPTO 15 KW | Kerone / Standard / High Speed |
| 65" M/C | UPTO 15 KW | Kerone / Standard / High Speed |
| 72" M/C | UPTO 18KW | Kerone / Standard / High Speed |
| 82" M/C | UPTO 18 KW | Kerone / Standard / High Speed |
Immersion Heaters
Applications:
Air conditioning, Pharmaceuticals, Chemicals, Textiles and Nuclear Industry etc

©
Kerone
. All Rights Reserved (
Terms of Use
)
Developed and Managed by
IndiaMART InterMESH Limited