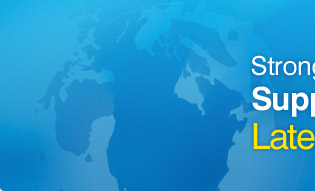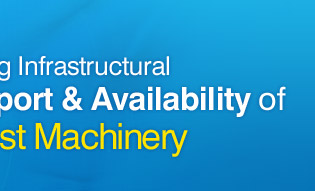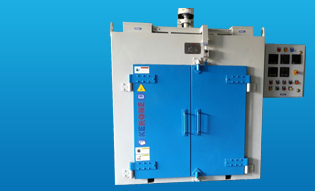 Home
»
Product Range
» Industrial Oven
Industrial Oven
Industrial Heating Oven
Industrial Heating Oven
. Since the process of drying is very time and energy consuming process therefore KERONE offer economical, energy efficient, advanced technology dryer that can fit in both budget and process of requirement of client.
Features:
Exhaust fan
Powered exhaust
Recirculation fan
Direct fired burners
Flame safety controller
Automatic purge timers
Duct distribution system
Ceiling mounted burner box
Digital temperature controller
Double doors for handling large substrates
Specifications :
Type : Cabinet Ovens
Air-Flow Direction : Vertical Down Airflow
Max Temperature(°C) : 15 to 18 gsm
Temperature control :100 to 600
Plastic Annealing Oven
Plastic Annealing Oven
and our product is made up of good quality.
KERONE is a pioneer in providing heating systems for the various needs of the processing and manufacturing of Plastic and Plastic articles.
Due to the scarcity of metal and wood the plastic has become a major substitute for them for various applications.
In multiple applications plastics needs to demonstrate a higher degree of toughness and strength, to achieve the desired toughness the stress present within the various corpuscles bonds must be removed.
This process of removal of stress plastic is known as Annealing.
Advantages:
Increase in speed of the heating process.
Lower-cost of energy.
Intensity adjustments are easy for different products.
Infrared heater installation is simpler and maintenance cost is lower.
Infrared Plastic annealing ovens do not produce residual.
An infrared Plastic annealing heater is more cost effective and requires lesser floor space.
Specifications :
Capacity : 0Kg upto >3000Kg
Display : Analog
Material : Stainless Steel
Curing Oven
Curing Oven
manufacturing to help the clients with the type specialized need we at KERONE designed one of the most reliable and economical solution.
Curing oven can be used for a number of processes including composite curing, powder coating, drying, and more.
Kerone curing ovens are considered best for preheating, curing various coats and drying parts and components.
Advantages:
Increase in speed of heating process.
Lower-cost of energy.
Intensity adjustments are easy for different products.
Electric, natural gas, or LPG ovens available
Each oven is shipped assembled
Every oven is factory tested
Separate heating control contactors (electric ovens)
Digital batch timer with interlock system
Specifications :
Capacity : 0Kg upto >3000Kg
Display : Digital, Analog
Material : Stainless Steel
Drying Oven
Applications:
Automotive battery plates
Ceramic
Fibre
Food
Mould drying
Paint & Coatings
Polymer sheets
Post-wash component drying
Pyrotechnics and explosives
Textiles
Features:
stainless steel materials in inner space
thermal insulation of composite boards of high thermal resistance
electric or gas-heated, direct or indirect heating
multi-zone temperature control
controlled ventilation in compliance with humidity
controlled cooling
control systems: PID programmable microprocessor controllers, programmable logic controllers (PLC) including processing software "made-to-measure"
batch loading tools, trolleys
Specifications :
Display : Analog
Material : Stainless Steel
Control Systems : Pid Programmable
Baking Ovens
Advantages:
Fast product changeover
Continuous production
Reduced waste
Energy saving technology
Minimum manual input
High fuel-efficient
Low installation cost
Specifications:
Condition:New
Usage:Biscuit
Type:Wafer Baking Oven, rotary oven, Convection oven, hot plate oven, steam oven
Power Source:Electric
Voltage:380V, 3N 380V 50Hz
Power(W):4800
Weight:1300KG
Dimension(L*W*H):1900*1800*2300mm
Reflow Ovens
Reflow Ovens
. A reflow oven is a machine used primarily for reflow soldering of surface mount electronic components to printed circuit boards (PCB).
Advantages:
Low cost. Low power results in lower initial start-up costs, as well as running costs.
Low power consumption.
Highly insulated cool cover.
Easy maintenance.
Light & compact.
Specifications:
Type:Reflow Solder
Usage:uninterrupted soldering the LED and BGA components
Voltage:AC 220V/380V
Weight:175kgs
Dimensions:150*90*65cm
Rated Duty Cycle:2 - 8 Min
Rated Capacity:4500w
Drum Heating Oven
Drum Heating Oven
are also used to prevent substances from freezing within the drum or solidifying.
Drum Heating Ovens systems are designed and produced with careful attention to detail and a mind set to quality and accuracy.
Drum spinning system is available to guarantee uniform heat appropriation with most extreme temperature upto 400°c. The heating zone length of drum heating ovens fluctuate from 3 meters to 6 meters, cinchs width from 4 meters to 9 meters and procedure time range from 10 minutes to 30 minutes. We offer both gas-let go models & electrically heated models.
Features:
Different sizes
Easy to install
Customized
Specifications:
Power:Electronic
Usage:Hot air dry drum heating ovens
Interior Chamber Material:SUS#304 Stainless Steel Plate
Temperature Control Accuracy:+/-0.3 Degrees
Temperature Range:Room Temperature +10 Degrees to +200 Degrees
Controller:Omron E5AZ Controller
Wind System:Sirocco Fan
Electric Oven for HT LT Motors
The ovens designed for the HT/LT Motor drying is one of its kind and suitable for the various kind of application need, the oven is having designed and build to meet the process need and longer & easy maintainable life.
Features:
Longer serviceable years
User friendly control panel
Low and easy maintenance
Opaque construction
Speedy and Easy installation
Correctly designed and engineered
Hassle-free functioning
Longer service life
Strong construction
High durability
Energy and Cost efficient
High Power saving
Efficient performance
Specifications :
Grade : Automatic
Material : Stainless Steel
Control : PLC

©
Kerone
. All Rights Reserved (
Terms of Use
)
Developed and Managed by
IndiaMART InterMESH Limited