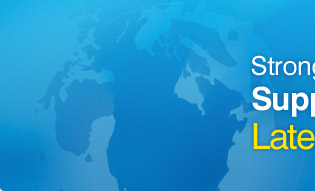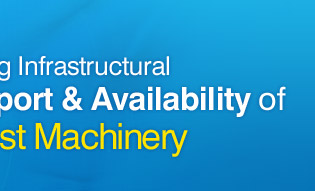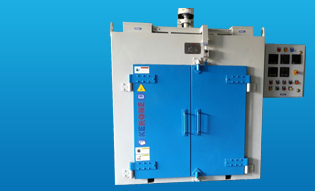 Home
»
Product Range
» Process Equipments
Process Equipments
KERONE along with its dedicated team of process equipments machinery manufacturing and design team and technically equipped manufacturing facilities has helped in succeeding in providing the high quality and technically advanced process equipments for the various need of the Chemical Plant, Planetary Mixers, Reactors, Reaction Kettles, Rotary Vacuum Dryers, Screw Conveyors and many other applications. We are having more than 40years experience in providing the various types of the
Process Equipments
like as Industrial Dryers, Mixing Plant, CIP/SIP Systems, Pilot/ Lab Scale Plant, Reactors, Feeders, Powder Transfer Systems, Filling Systems, Process Plant, Batching Systems and many more.
Our process equipment division helps the industries with our various scales of process equipments:
CIP/SIP Systems
CIP/SIP Systems
.
CIP (Clean-in-Place) systems offers the arrangement for cleaning/sterilizing the interior surfaces of vessels, equipment, filters, pipes and fittings, without disassembly them. SIP(Steam-In-Place) Systems are liable for frequently steaming parts of product contact, vessels, flow paths, and sample ports.
The CIP/SIP systems together helps in maintaining the desired level of hygiene, by continuously killing the germs.
Specifications:
Processing:Washer
Condition:New
Voltage:Local Requirement
Power(W):2.2kw-18kw
Dimension(L*W*H):Requirement
Processing Types:Liquid tanks
Pilot/Lab Scale Plant
Pilot/Lab Scale Plant
. KERONE understands the critical importance of lab scale systems in process development.
Pilot scale process equipments are just replica of the large scale process equipment only deference is the size and input capacity which is comparatively less. Lab scale process equipments are very small scale processing such as R&D and laboratory experiments, the lab scale process equipments are made to provide the high level of accuracy.
Advantages:
Integrated Design-Build Facilities
Modular Design and Fabrication
Flexibility
Scale-Appropriate Solutions
Safety
Vertical Integration
Creativity and Innovation
Specifications :
Material : Stainless Steel
Shape : Cylindrical
Integration : Vertical
Reactors
Reactors
. KERONE understands the critical importance of reactors in process development.
Kerone reactors automatic operating expenses include energy input, energy removal, raw material costs, labor, etc. Energy changes can come in the form of heating or cooling, pumping to increase pressure, frictional pressure loss etc.
Reactors manufactured by KERONE of high quality. We manufacture various type of Reactors :
CSTR (Continuous Stirred-Tank Reactor)
Semi-batch reactor
Batch reactor
Catalytic reactor
PFR (Plug Flow Reactor
Applications:
Chemical
Pharmaceutical
Petrochemical
All other Processes
Specifications:
Condition:New
Mixer Type:Agitator
Product Type:chemical, pharmaceutical raw material
Application:Liquid
Additional Capabilities:reaction, agitation,filtration
Voltage:220/240/380 volt 50/60 Hz
Power(W):good brand EX motor 1.0-22 Kw
Dimension(L*W*H):Upon ordered equipment, OEM service
Feeders System
Feeders System
. a feeder line is part of an electric distribution network, usually a radial circuit of intermediate voltage. The concept of feeder lines is also important in public transportation. We Design and Manufacture Feeder for (Pharmaceutical Feeder for feeding Ingredience, Loss-in-weight Feeder , High Accuracy Volumetric Feeder for chemical processing, Multi Stream Feeder).
Type of Feeder:
Continues Feeder
Batch Feeder
Volumetric Feeder
Specifications:
Condition:New
Type:Screw Conveyor
Material:Carbon steel
Material Feature:Heat Resistant
Structure:Conveyor System
Voltage:220/380/415V
Power(W):0.75-11kw
Dimension(L*W*H):Customized Size
Powder Transfer Systems
Powder Transfer Systems
.
The PTS Powder Transfer System is an extraordinarily efficient and dependable technique of conveying and dispensing dry and wet powders and granules.
Main Components:
A vacuum conveying system utilizing Roots Blower, Modular construction equipment.
Jet Air Wand with Air regulating Damper.
Jet Air Wand fitted with stainless steel wire mesh to stop foreign particles entry in to process.
Entire transfer through electro polished pipe with curvilinear bends and isolating valves both manual and pneumatically actuated.
Suitable filters pleated 5 micron in the product unloading chamber, pulse jet type for inside cleaning.
Specifications:
Condition:New
Material:Stainless Steel
Structure:Conveyor System
Application:coal, metallurgy,chemical,food ect.
Skid Mounted Process Units
Skid Mounted Process Units
. These units are highly efficient and are available with various safety devices such as high / low refrigerant switched, flow switches and many others. We design and manufacture an array of these modular systems for the process industry. Kerone process equipment are typically skid-mounted modular systems made to handle fluid or gas.
KERONE Design the various type of Skid mounted process systems such as Single fluid heating cooling system, Hot Water Systems, Fractional Distillation and many more for the different type of industries.
Advantages:
Electrical and Instrumentation
Structure design and fabrication
Lower construction costs
Qualification test prior to delivery
improved site safety
Higher quality workmanship
The best choice for construction in remote locations
Specifications:
Condition:New
Application:Pharmaceutical Processing, heat sensitive material heat exchange degassing, deodorant
Power Source:buy Short Path molecular distillation
Process:Wiped Film
Dimension(L*W*H):as designed
Bag House Filter
Advantages:
Versatile and flexible for many applications
Extremely high efficiencies for PM collection
Lower construction costs for designed and maintained
Modular design for convenient assembly
Specifications:
Condition:New
Type:Food processor
Efficiency:99.95%
Dimension(L*W*H):3063/2275/4513MM
Usage : Chemical Plant, power Pants,

©
Kerone
. All Rights Reserved (
Terms of Use
)
Developed and Managed by
IndiaMART InterMESH Limited